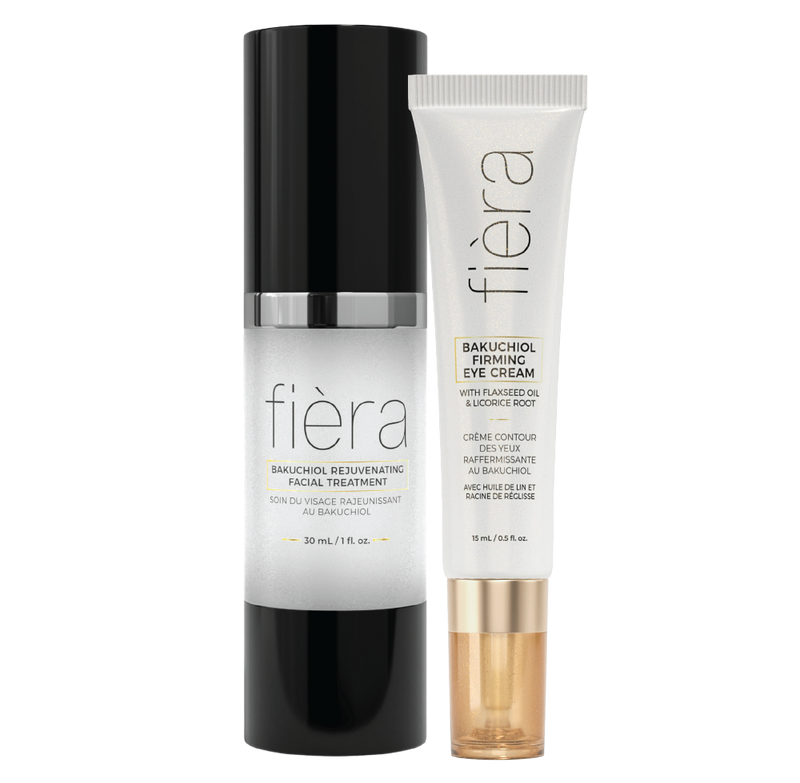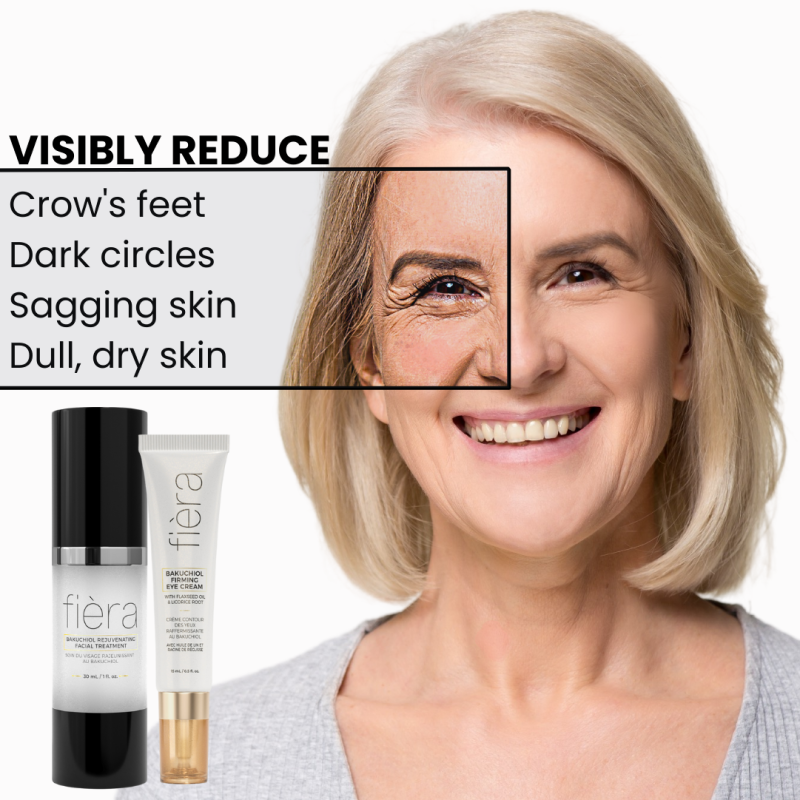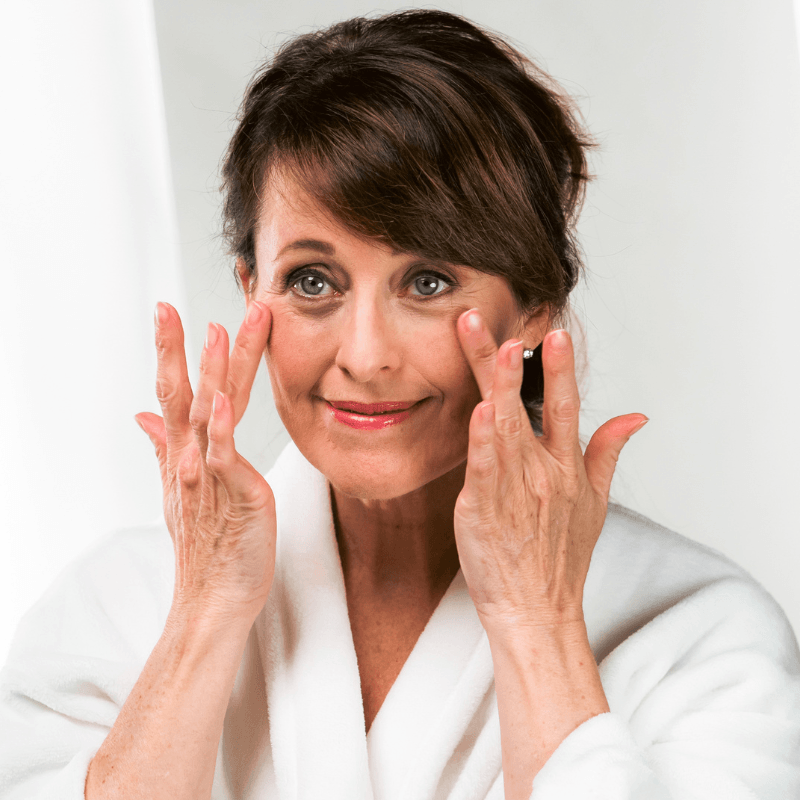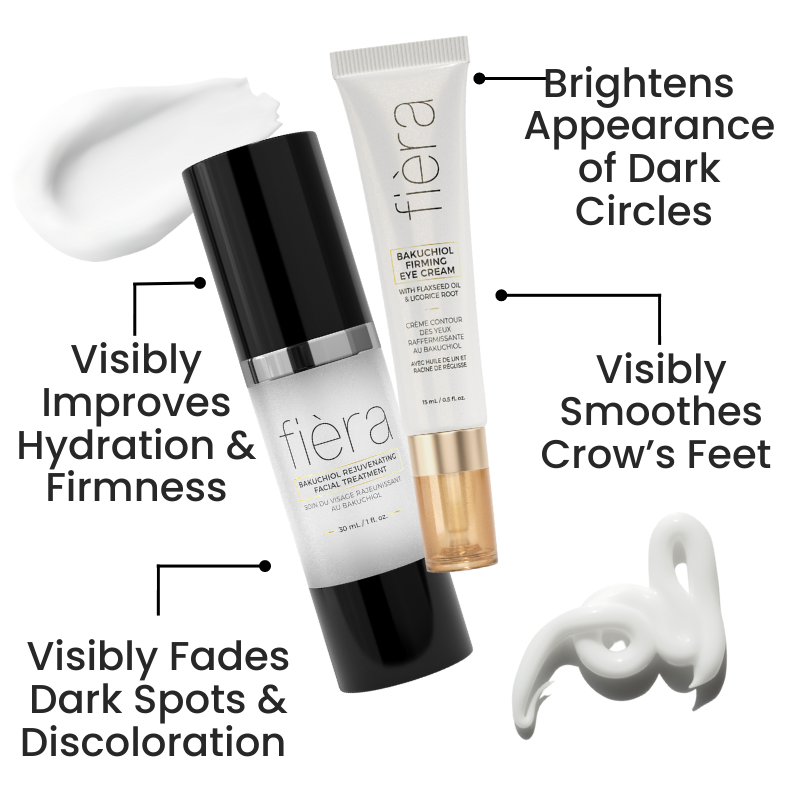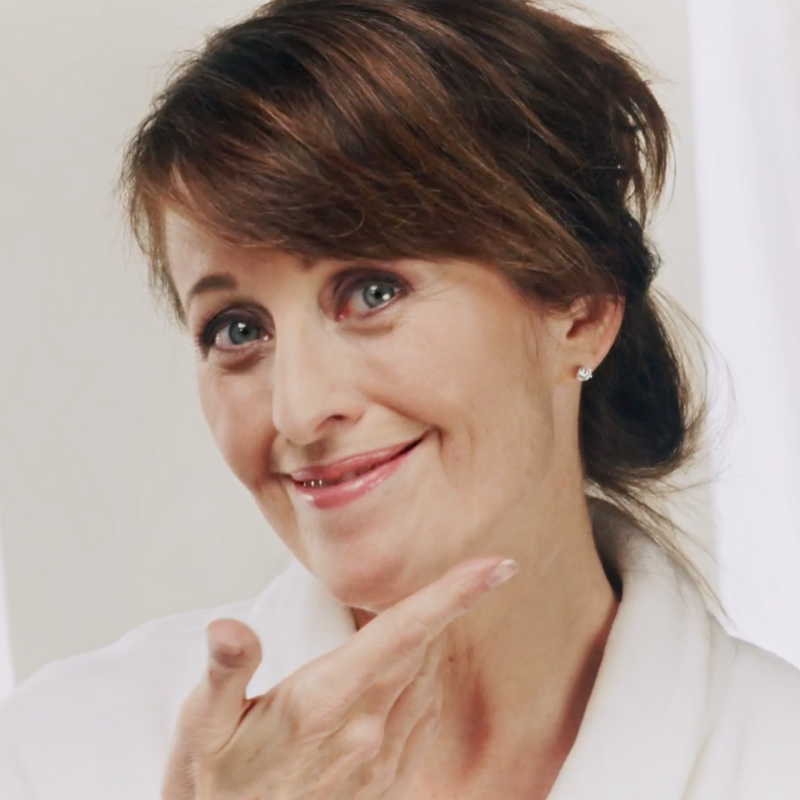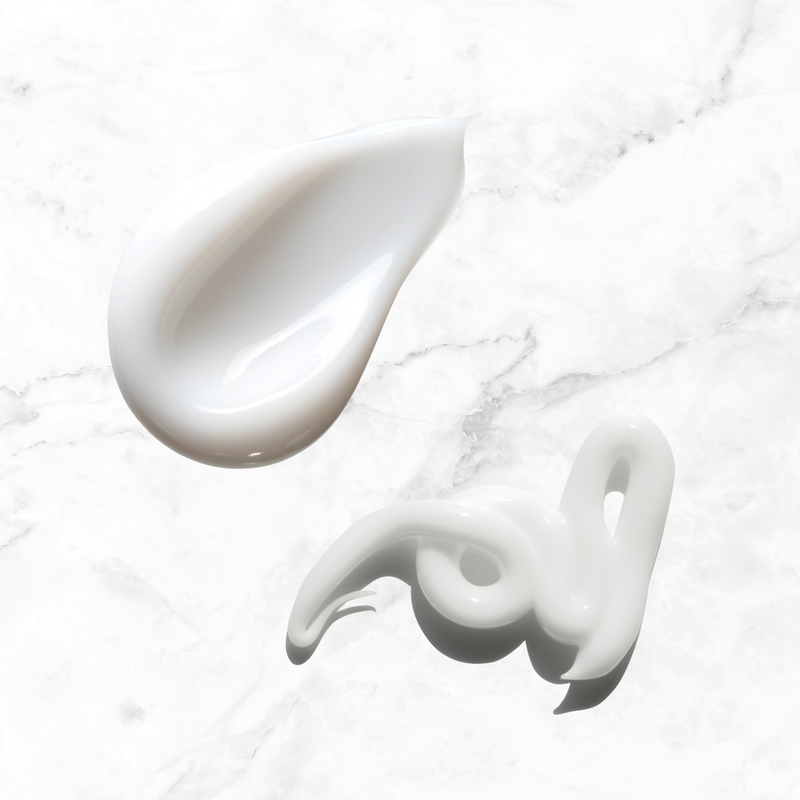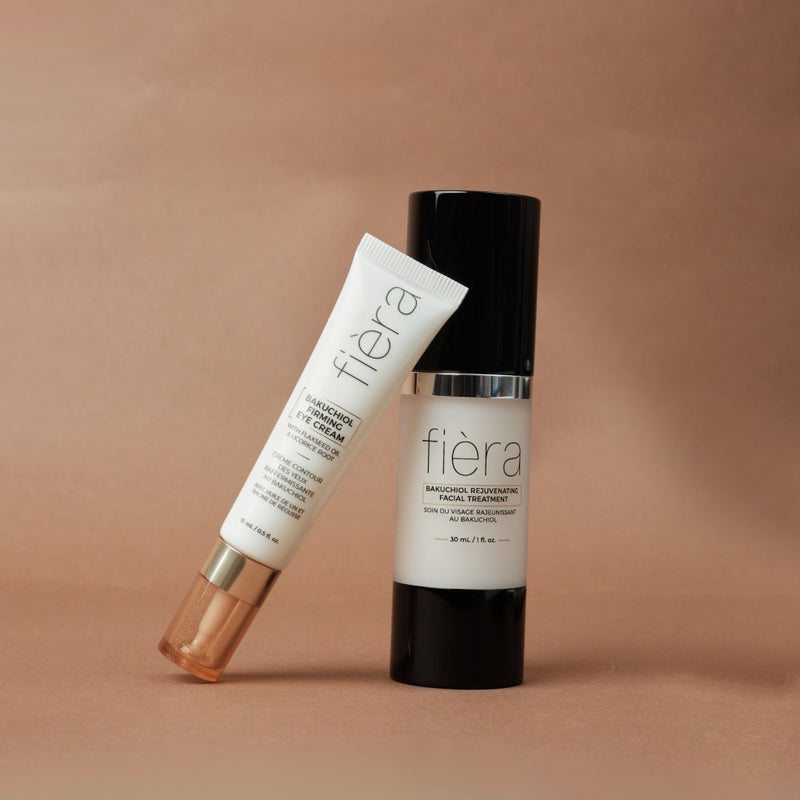 30 Days

Hassle-free

Cruelty
Free

Gluten
Free

Non
GMO
Fièra Bakuchiol Set
Get the visible effects of retinol without the irritation, in Fièra's newest Bakuchiol Set! Enjoy a discount and free shipping.
Fièra Bakuchiol Firming Eye Cream
Fièra Bakuchiol Rejuvenating Facial Treatment
The Fièra Bakuchiol Set has been scientifically formulated with plant-based Bakuchiol to provide the visible skin-smoothing and brightening effects of retinol without the irritation, peeling and sun-sensitivity.
Our Firming Eye Cream stimulates cell turnover to naturally smooth away the appearance of crow's feet and dark circles around the eyes, while our Rejuvenating Facial Treatment visibly smooths lines around the mouth and on the cheeks while fading the appearance of dark spots.
100% No-Risk Money Back Guarantee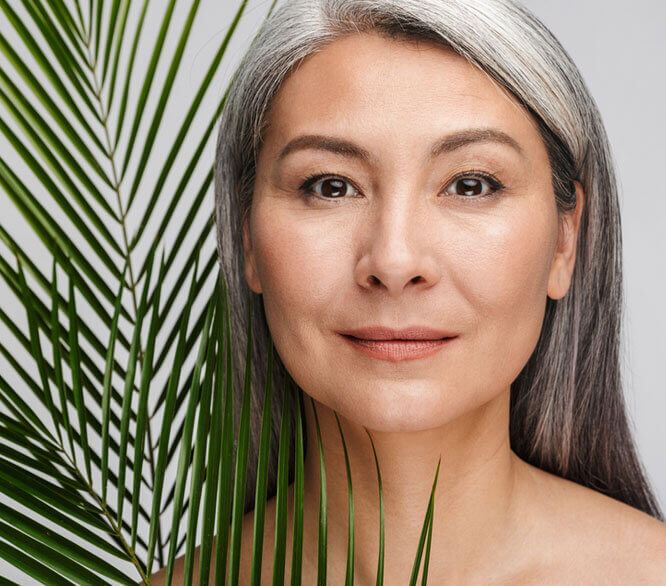 How it Works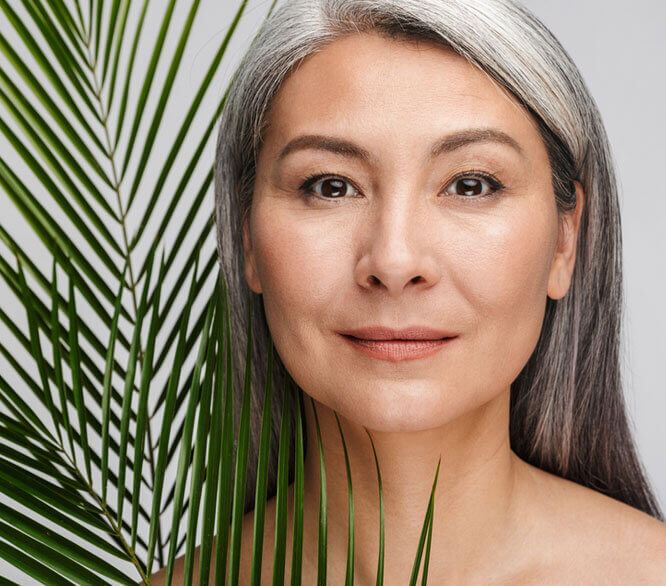 3 Simple Steps For Ageless Beauty
1

Step 1

After cleansing and any light serums, apply one pump of Fièra's Firming Eye Cream to finger and gently pat around the eye area with your ring fingers until absorbed. Make sure to apply to your undereye, lids, and under the brow bone for maximum results.

2

Step 2

Next, apply the Bakuchiol Rejuvenating Facial Treatment on the face and neck in a gentle upwards motion.

3

Step 3

Follow up with your favourite moisturizer to lock in the benefits of Bakuchiol. We recommend our Apple Stem Cell Cream for maximum results!
Buy Now
Our Fièra Promise
Fièra is not your average beauty line. We offer the highest quality products with unstoppable results. Our products focus on delivering innovative science, quality, and convenience. Not just a beauty brand, Fièra is committed to supporting our community through our partnerships with Food Rescue US and Second Harvest by donating a portion of our sales to help feed those in need.
Buy Now
Active Ingredients
Both products in the Fièra Bakuchiol Bundle contain high-quality, proven ingredients for mature skin. Together, they work as a comprehensive retinol alternative to visibly improve tone and texture around the eyes and all over the face and neck.

Diminish the appearance of wrinkles and visibly even skin tone
Bakuchiol

As we age, our skin cell turnover decreases, causing lines, wrinkles, and dark spots to build up. Bakuchiol stimulates turnover, improving the appearance of your skin and giving it a more even tone.

Improve hydration & glow
Flaxseed Oil

Flaxseed oil contains Omega-3 fatty acids to hydrate dry skin, making it look and feel soft and silky. It also improves luminosity, giving the eye area a visibly brighter, more-youthful appearance.

Visibly Brighter Skin
Licorice Root Extract

Licorice root extract helps to soothe the skin. It's also effective in visibly brightening dark spots and helping reduce the appearance of pesky blemishes.

Delay visible signs of aging
Camellia Sinensis (White Tea) Leaf Extract

Antioxidants like white tea, bakuchiol and licorice root have powerful anti-aging benefits. They help protect skin from damage caused by UV, pollution, and other free radicals, preserving skin's youthful appearance.

Helps to visibly plump & firm
Squalane

Compatible with all skin types and skin conditions, squalane is an effective moisturizer that helps visibly plump and firm the skin and smooth the appearance of lines and wrinkles.
Hydrate & tighten
Glycerin

This "super moisturizer" attracts up to 1000x its weight in water! Which means maximum hydration and tighter, firmer, more healthy looking skin.
View All Ingredients
Fiera Bakuchiol Set
X
Fièra Bakuchiol Rejuvenating Facial Treatment
Water, Glycerin, Squalane, Cetearyl Olivate, Sorbitan Olivate, Bakuchiol, C15-19 Alkane, Phenoxyethanol, Dimethicone, Carbomer, Tocopherol, Xanthan Gum, Ethylhexylglycerin, Tetrasodium Glutamate Diacetate, Sodium Hydroxide, Glycyrtiza Galbra (Licorice) Root Extract, Sodium Hyaluronate, Camellia Sinensis Leaf Extract.
Fièra Bakuchiol Firming Eye Cream
Water, CapryIic/Capric Triglyceride, Glycerin, PolyglyceryI-3 Distearate, Propanediot, Linum Usitatissimum Linseed Seed Oil, Cetearyl Alcohol, Bakuchiol, Dimethicone, Phenoxyethanol, Carbomer, Tocopheryl Acetate, Glyceryl Stearate Citrate, Ethylhexylglycerin, Sodium Hydroxide, Glycyrrhiza Glabra (Licorice) Root Extract, Camellia Sinensis Leaf Extract
30 Day Money Back Guarantee
We're so confident you'll love our Fièra products we offer a Hassle-free 30 day Money Back Guarantee. If you're not satisfied with your purchase simply return the items back to us for a full refund.
Buy Now